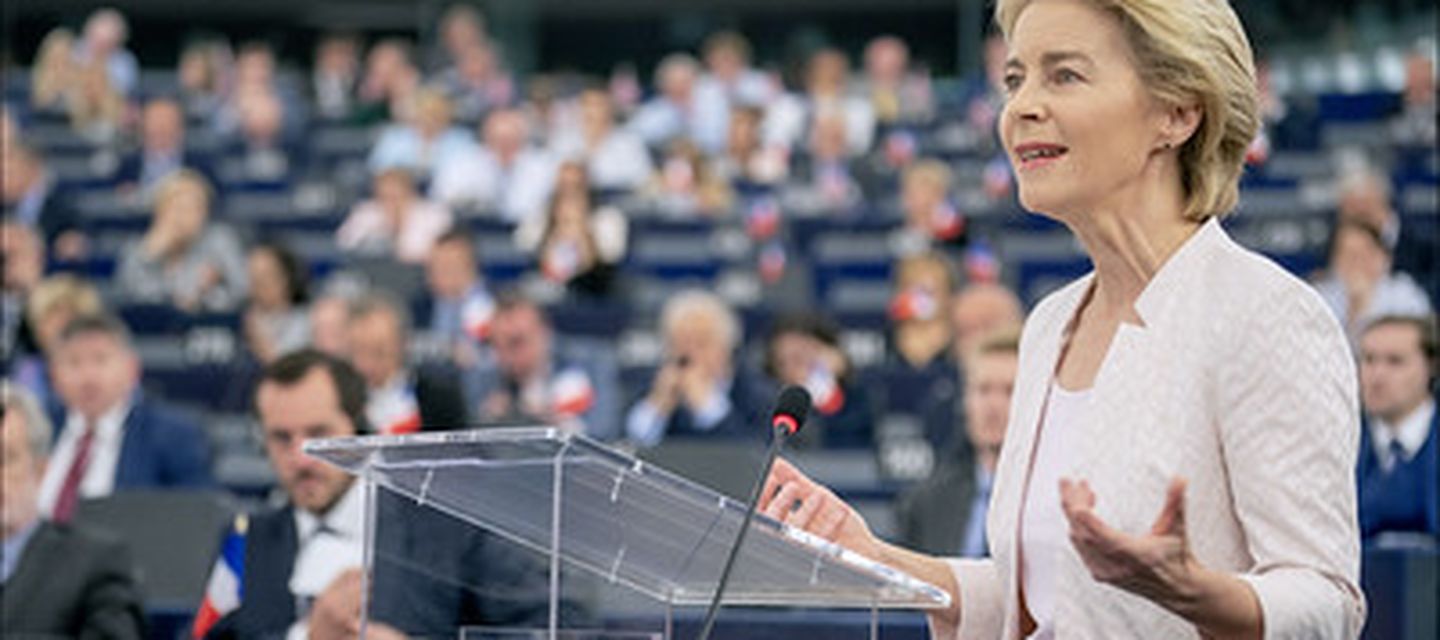 On the Spitzenkandidaten procedure and the challenges
The new European Commission
Now that the new European Commission led by Ursula von der Leyen set off, it is time to look back at what happened after the elections. This evening we discuss the process and members of the new commission.
The new European Commission led by Ursula von der Leyen has had a bumpy start: the Council ignored the Spitzenkandidaten procedure, the Parliament was critical of some candidates, and the British did not even bother to nominate a Commissioner-designate. The Commission eventually took office on 1 December and is set to address major issues facing the European Union today, including climate change, migration, digitalisation and foreign policy.
In this panel, the speakers will discuss the new policy programme, discuss the legitimacy of the European Commission and the relationship with other EU institutions, and evaluate the Spitzenkandidaten procedure used in the 2019 EP elections.
About the speakers
Mads Dagnis Jensen is Associate Professor at the Department of International Economics, Government and Business at the Copenhagen Business School. His research focusses on comparative political economy. Specifically, he examines variation between western democracies when it comes to institutions (polity), political actors (politics) and regulations (policy). He is currently involved in several projects concerning issues such as coordination in core executives, Euroscepticism and Algorithmic Public Policy.
Anchrit Wille is Associate Professor at Leiden University's Faculty of Governance and Global Affairs. Her research focuses on EU governance, executive politics, political-administrative relationships, and democratic accountability. She has (co)-authored several articles and books. In 2013 she published The Normalization of the European Commission: Politics and Bureaucracy in the EU Executive (Oxford University Press), and in 2017 (together with Mark Bovens) Diploma Democracy: The Rise of Political Meritocracy (Oxford University Press).
Ben Crum is Professor of Political Science at the Vrije Universiteit Amsterdam. His research focusses on the way processes of internationalization – European integration in particular – affect democracy and solidarity. He has published widely on the position of parliaments in the European Union and the accountability of EU executive actors. At present, he leads the work package on 'Democratic Principles' in the EU sponsored project 'Reconciling Europe with its Citizens through Democracy and the Rule of Law' (https://reconnect-europe.eu/project-info/).
Katjana Gattermann is Assistant Professor at the Amsterdam School of Communication Research at the University of Amsterdam. Her research interests comprise political communication, political behaviour, public opinion and legislative behaviour with a regional focus on the European Union. She is currently finalising a research project funded by the NWO on 'Facing Europe: the personalisation of European Union politics in news coverage and its consequences for democracy'.