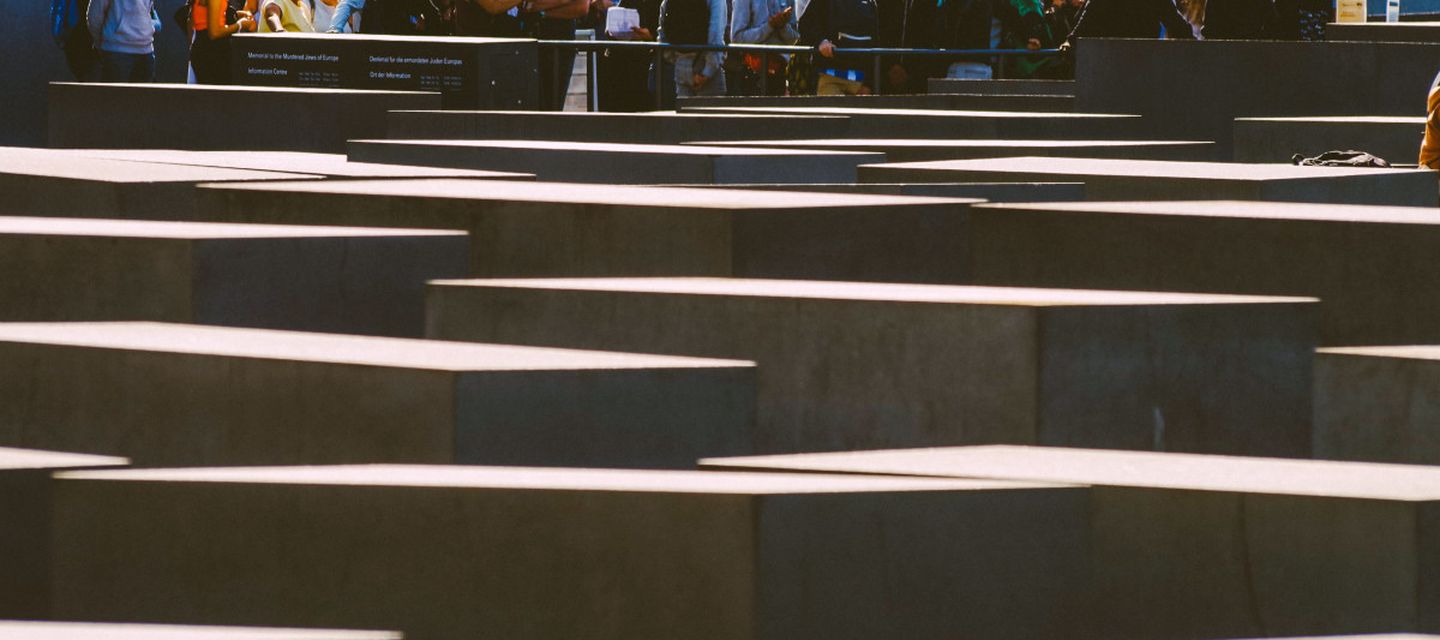 German and Dutch Perspectives
Debating Holocaust and Colonial Memory Culture: Historikerstreit 2.0
In 2021, a heated debate ignited what the Australian historian A. Dirk Moses called "The German Catechism." Moses criticized the German consensus on the uniqueness of the Holocaust. While defending this uniqueness, comparisons with other genocides are often not taken into account. Moses depicted German intellectuals as "high priests" who by all means defend their ideas. Simultaneously, they tend to overlook the colonial context of German atrocities in Eastern Europe, as well as wider debates on a variety of memory cultures. In his lecture, historian Michael Wildt sheds light on this new "Historikerstreit."
With A. Dirk Moses's criticism on the progressive consensus on the place of the Holocaust in German history, new debates have evolved on the topicality of genocide studies, human rights violations and on German self-understanding. Michael Wildt is one of the leading German historians who took up the gauntlet in the edited volume Historiker Streiten, published together with Susan Neiman, in which the different angles of the debate are discussed. Wildt pleads for a thorough re-evaluation of German colonial atrocities. If we want to act in a future-oriented and sustainable way in a globalized world, the knowledge of colonial history should be aligned to the high level of Holocaust research, he states. After Wildt's lecture, NIOD director Martijn Eichoff provides a commentary, including Dutch perspectives on the debate.
About the speakers
Michael Wildt studied history, cultural studies, and theology at the University of Hamburg. From 1993 to 2009, he was a Research Fellow at the Research Centre for Contemporary History in Hamburg, the Hamburg Institute for Social Research, and The International Institute for Holocaust Research, Yad Vashem, Jerusalem. He is emeritus Professor of Modern German History at the Humboldt University in Berlin. Among others, he published on the consumer society in the 1950s, the concept of the people in National Socialism and today. His most recent book is on the history of Weimar and Nazi Germany: Die Zerborstene Zeit. Deutsche Geschichte 1918-1945.
Martijn Eickhoff is director of the NIOD Institute for War, Holocaust and Genocide Studies and is also Endowed Professor of Archaeology and Heritage of War and Mass Violence at the University of Groningen. He specializes in the history, cultural dimensions and effects of large-scale violence and regime change in Europe and Asia in the 19th and 20th centuries, paying particular attention to the spatial, material and transnational aspects of such events. Eickhoff is the author of several works, including The Politics of Heritage in Indonesia, A Cultural History (December 2019, together with Marieke Bloembergen).
Hanco Jürgens (moderator) is a member of the academic staff at the Duitsland Instituut Amsterdam. He specializes in German and modern European history. He published on a variety of topics, such as the history of Dutch German relations, German EU-policy, the Third Way, and German missionaries in India in the Eighteenth Century. Currently, he focuses on the history of Germany since the 1980s.