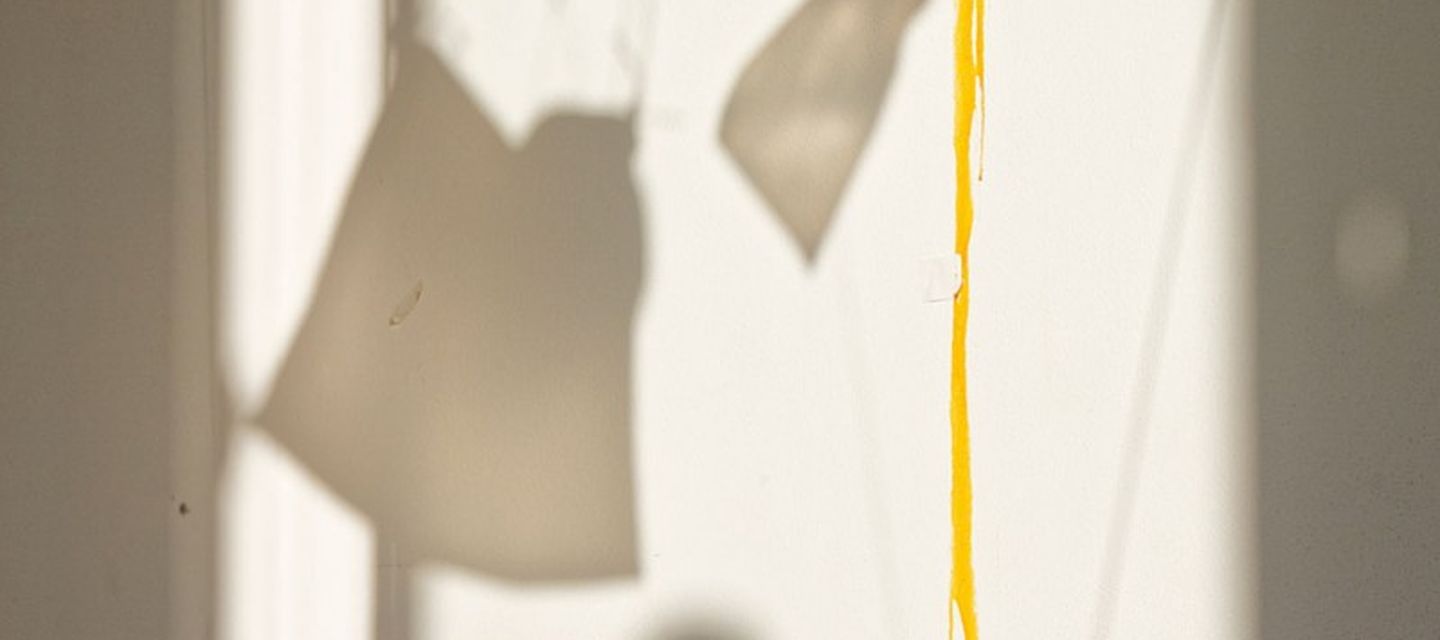 ARIAS network meet-up
The Shadow of Knowledge
Autumn arrived. It's bronze light casts long shadows that bring another kind of being of things, less tangible but not less real. Let's meet there, in the shadow of what is known, and stay for a while… In this meet-up we delve into what artist Falke Pisano called 'the gaps – the not knowing – [that] play a big role in artistic research'.
As a platform for the arts, sciences and other social fields ARIAS strives to make place for research contexts in which separate disciplines are not seen in opposition but (ideally) in entangled relations. Such practices of collaboratively working across disciplines are in development. As they widen the scripts of what research can be, they set exciting examples. Yet these forms are also 'young' and often do not fit in with existing structures anymore: What are the needed conditions and contexts for collaborative transdisciplinary research that makes different and unforeseen ways of knowing possible and valuable?
The shadow of knowledge is explored by five inspiring practitioners that invite different ways of knowing into their work: Ira Melkonyan controls and conditions an environment for liquids to break given frames. Ilse van Rijn discloses alternative logics of thinking in the materiality of language. Eliza Steinbock and Imara Limon explore an intersectional research approach. And Rosie Heinrich composes together a polyphony of voices in one story narrated by her. A story with literal gaps in the sentences though – gaps that represent an awareness to lost perspectives, and silently invite you to jump in… These contributions and the issues they bring up are further discussed in different moderated table talks with our guests in the afternoon.
About the speakers
Ira Melkonyan often uses domestic chemicals and DIY materials to construct her improvised laboratory set-ups, scenographic and performative experiments. Ira was one of the founding members of the rubberbodies collective (2009) in Malta, where together with a group of people she was an author of visual theatre performances, installations, interventions and publications. Ira has an MA in Theatre from DAS Graduate School (DasArts) in Amsterdam (2018).
Eliza Steinbock is Assistant Professor in Cultural Analysis at Leiden University Centre for the Arts in Society. Eliza's interdisciplinary research analyses the intersecting dimensions of gender, sexuality, race, and ability through visual mediums. They currently lead the NWO Smart Culture project 'The Critical Visitor: Intersectional Approaches for Rethinking and Retooling Accessibility and Inclusivity in Heritage Spaces' (2020-2025).
Imara Limon is curator at the Amsterdam Museum. She developed 'New Narratives': a program that challenges the narratives told by the institution by reinterpreting the collections from diverse perspectives. Limon is the winner of the National Museum Talent Prize 2017, and was curator-in-residence at the International Studio & Curatorial Program (ISCP) in New York in 2018.
Rosie Heinrich is a visual artist based in Amsterdam, who explores the constructs of self-storytelling, belief, reality and spoken or wordless language. She works with audio and video, performance, artist books, photography and installations, often using recorded conversations as her central medium for both research and production. Heinrich is currently a fellow of THIRD Cycle Research Group at the DAS Graduate School, Amsterdam.
Ilse van Rijn is an art historian and art writer working on the crossroads of literature and visual art at the Gerrit Rietveld Academie where she heads the new MA course Approaching Language. Her research concentrates on artists' texts, texts written and produced by visual artists, currently questioning artists' writing's textual affinities with feminist critique. Her current book project is a rewrite of my PhD thesis, The Artists' Text as Work of Art.
Maartje Nevejan is an award-winning independent filmmaker (based in Amsterdam), with a background in theatre and multi-media. Her work researches and expresses the raw poetic quality of reality. She is interested in revealing what moves people. After travelling the world and working for national and international broadcast like Al Jazeera, Nevejan is exploring the inner world of absence, with her most recent project If You Are Not There, Where Are You?