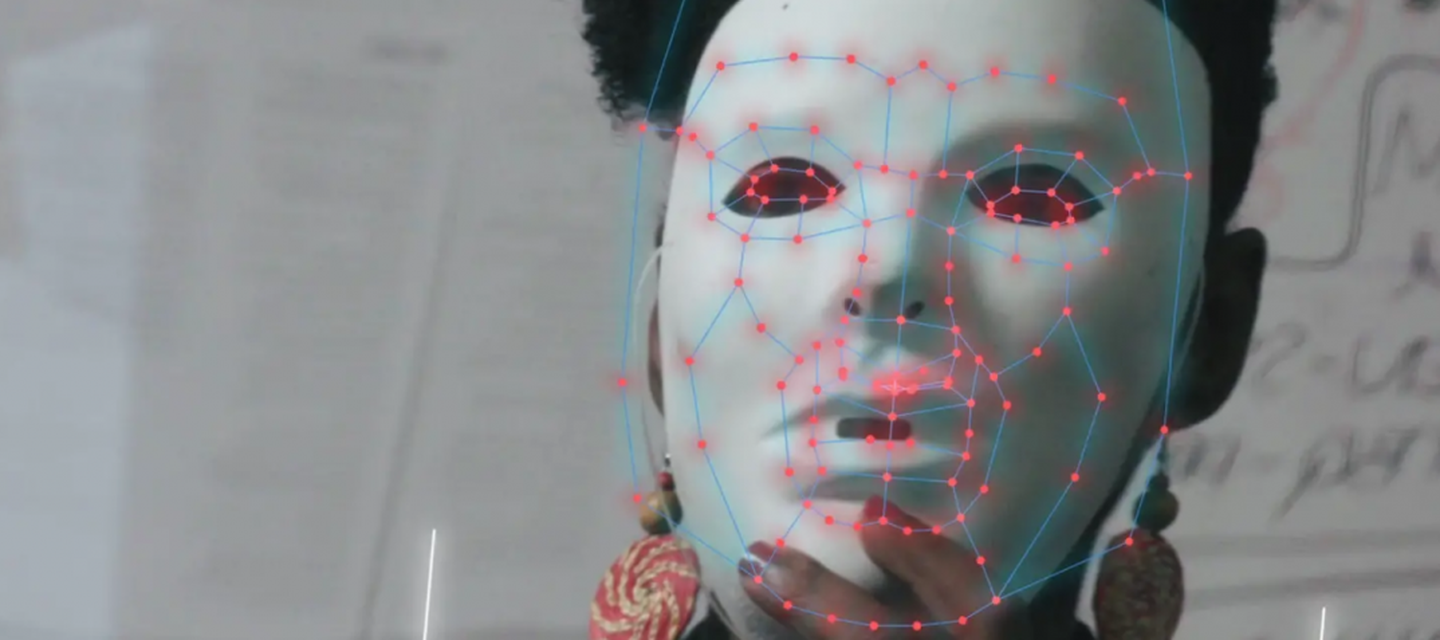 Grasping AI's True Intelligence
Bits of Bias
AI is all around us: from corona apps to TikTok and from facial recognition to deep fakes. During Imagine Film Festival 2021 we explore the world of Coded Bias, an intriguing documentary that confronts us with the dark sides of Artificial Intelligence. Following the screening of Coded Bias (get your free ticket here), we wonder: While AI is defining us, we should not forget asking who is defining AI – and with what results: AI that is caring and creative or biased and dangerous? 
This event is part of the Science Program Things to Come of Imagine Film Festival 2021. In this program, future visions and science fiction are compared to scientific and societal realities. This year, the theme of Things to Come is Artificial Intelligence. During this event we follow up on the questions raised by the documentary Coded Bias, for which you can get your free ticket here. This film confronts us with the dark sides of AI and features – amongst others – scientist Joy Buolamwini. Buolamwini researches racial bias in facial recognition algorithms and started the Algorithmic Justice League in the US. With Marleen Stikker, Stefania Milan and Gemma Venhuizen we try to grasp the true 'intelligence' of AI and its impact on our democratic societies. 
About the speakers
Marleen Stikker is founder and director of Waag. As creator and 'mayor' of De Digitale Stad she developed the first free entry to a virtual community on the internet. She initiated many different projects such as PICNIC and We Make the City. At the moment she is part of the executive board of Public Spaces, a coalition working towards a type of internet that is not about political control, but functions as a new public space. As of January 2021, she is Professor of Practice at the Hogeschool van Amsterdam. Stikker is the author of Het internet is stuk (maar we kunnen het repareren).
Stefania Milan is Associate Professor of New Media and Digital Culture at the University of Amsterdam. Her work explores the interplay between digital technology, activism and governance, with a focus on infrastructure and political agency. She is the Principal Investigator of DATACTIVE and "Citizenship and standard-setting in digital networks", funded by the European Research Council and the Dutch Research Council. Stefania is the author of Social Movements and Their Technologies: Wiring Social Change (Palgrave Macmillan, 2013/2016) and co-author of Media/Society (Sage, 2011). Recently, she published the co-edit, open access volume COVID-19 from the Margins. Pandemic Invisibilities, Policies and Resistance in the Datafied Society, published by the Institute of Network Cultures (2021).
Gemma Venhuizen (moderator) has a background in physical geography and is currently biology editor at the newspaper NRC Handelsblad. As a freelance writer she has published in National Geographic, the BMJ and other outlets. She is also co-host of the weekly scientific podcast Onbehaarde Apen and has written non-fiction books for adults and children, such as Licht and Rotbeesten.